Goddess Kring- Looking at the World Differently through Photography
Since the age of 6, Goddess Kring wanted to have a TV show. "I have always done monologues in private and it felt great to finally share them into a camera for TV," said Kring. "My show has changed over the years from being a sort of "video dairy" to being more of an experimental art and music slide show with mini-monologues spliced in." Her show has been on SCAN since 1996.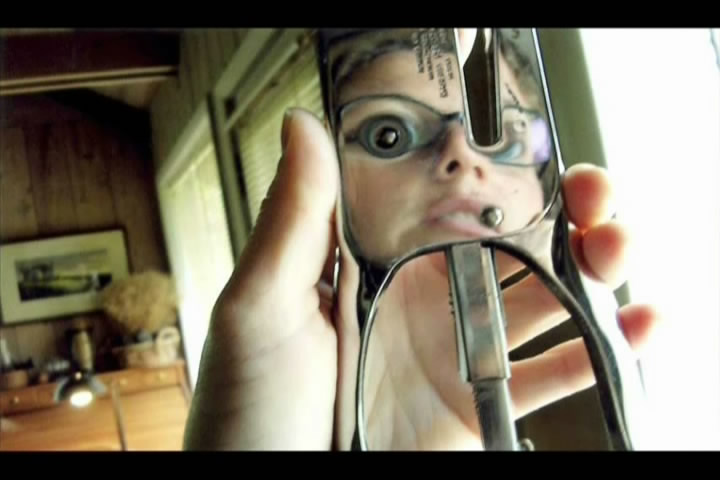 The name Goddess Kring is an abbreviation of her last name and reminds her to stay aware of the timeless part of herself beyond her ego. Kring also likes the sound of her title when spoken.
Kring says she always wanted to share her multi-media artwork and creative expression with the community. "I tend towards being introspective and I find using a video camera at home helps me express outward more effectively," says Kring. She has received numerous emails and letters from viewers stating how her show has inspired them to pursue their dreams more fully. "My desire is to spread around positive energy that uplifts others and inspires them to follow their dreams," she said. Kring believes that every person is unique and has something special to offer. She hopes to be an example of someone shining a light on their own unique qualities and invites others to celebrate their own gifts.
Kring spends 1-3 hours weekly to create her 28 minute show. She says her videos are the results of many weeks and months of taking photographs daily and recording her own poetry and music whenever the mood strikes her. Kring creates the show in her home studio. Friends have taught to her how to edit videos on a computer and she works best alone.
Her favorite shows are when she shares new pictures from her travels around the world. Kring also loves to combine new music that excites her with new photos. Her dream is to finance trips around the world to photograph and video anything interesting to combine with new poetry and music for her show. Kring would also love better video editing software and an HD video camera.
Kring loves doing the show and wishes more artists would participate at SCAN. "The channel is a great resource for the community," she said. "I think free speech is very important in keeping diversity alive and thriving in this country. I hope the channel stays around and we can keep democracy alive and healthy."
Watch Goddess Kring Mondays at 10:30 PM on SCAN TV Comcast 77/Broadstripe) and streamed live at www.scantv.org