Shannon Kringen aRtist
Abstract Paintings/Drawings
Current Shows/Art Events:
July 2014 Showing at
Center for Spiritual Living Seattle opening
5801 Sand Point Way NE, Seattle WA 98105
Friday July 18, 2014 6:00 PM - 9:00 PM.

Previous shows in Seattle:

Paintings & Photos
Showing Julia's of Wallingford
4401 Wallingford Ave N,
Seattle, WA 9810

Paintings Showing and for Sale at:
72nd Street Cafe
308 NE 72nd St, Seattle, WA 98115 (Near Greenlake)
Paintings & Photos
New York Pizza & Bar – Seattle
Lower Queen Anne 500 Mercer St
Seattle, WA 98109
For Sale:
Buy Shannon Kringen Art!
purchase art directly through me or:
Shannon Kringen Art for Sale on: Fine Art America
Shannon Kringen Art for Sale on: Red Bubble
Click here to Buy My Book aRt, Identity and the Sacred on Blurb.com
or through check, cash money order directly from shannon by emailing:
kringgoddess at yahoo dot com. thanks.
Spiral Drive 12x16 Printed on Canvas $60.00
Send Cash,Check, Money order to:
Shannon Kringen
P O BOX 20355
Seattle, WA 98102

I take Pay Pal.
Click "Donate" below and enter the amount
$60.00 plus $10.00 for shipping
Email me with questions: kringgoddess@yahoo.com
More Paintings for Sale here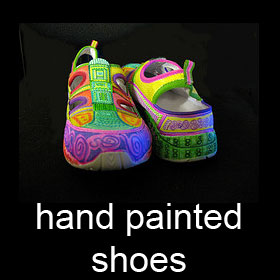 dreams
published photos of mine
Goddess KRING Videos
I'm featured in "Weird Washington"
It's Good to be Kring!
shannonkringen.com/weirdwashington.htm
aRt news:
Shannon Kringen aRt news